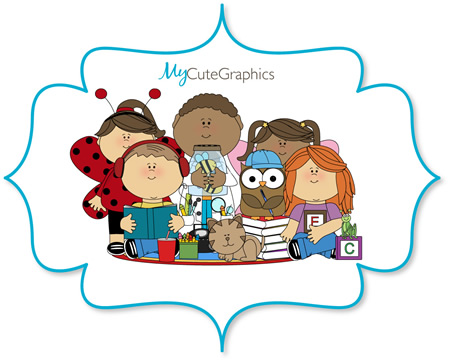 MyCuteGraphics.com offers free low-resolution 96dpi
clip art
and
backgrounds
that can be used in classroom lessons and activities, personal printable projects, scrapbooking, personal home crafts, blogs, and more. The backgrounds and clip art found on MyCuteGraphics.com can be used for any personal project, so let your imagination run wild. (Please read my
Terms of Use
for more info) Many hours, sketches, ideas, daydreams, late nights, massive coffee consumption, and opinions of 5 and 7 year olds, go into making the clip art and backgrounds, so credit back to MyCuteGraphics is always greatly appreciated. :-)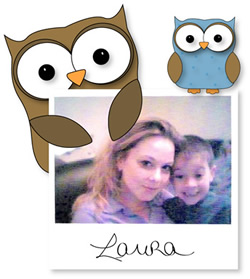 MyCuteGraphics.com was started by me (Laura Strickland) in early 2006. The site began with a different idea in 2006, but after receiving several emails from teachers in 2010 requesting to use my work in classroom lessons, the focus of the site has been to provide free low-resolution clip art for teachers, home educators, and more. Every background and clip art image found on the site was made by myself.
The birth of Whimsy Clips...
In March of 2013 I started Whimsy Clips. On Whimsy Clips I license high-resolution, high-quality 300dpi images. Whimsy Clips mission is to provide affordable high-quality, high-resolution images for teachers and small businesses.
Whimsy Clips is different and distinct from MyCuteGraphics in that all the illustrations and characters on Whimsy Clips are unique to the Whimsy Clips brand in addition to the Whimsy Clips illustrations being high-quality and high resolution 300dpi.
These days I spend all of my time working on Whimsy Clips. Let me first start off by saying I could not have started Whimsy Clips without the support, encouragement, and kindness shown by teachers and visitors to the site. I received so many emails from My Cute Graphics visitors asking to purchases high-resolution illustrations. So, with a little prodding I began Whimsy Clips, which features high-quality 300dpi images and my best work ever. ;-) I truly put a lot into it and want each person to feel as if they're getting more than what they've paid for. With Whimsy Clips I push my creativity to the max and always try to think outside the box without sacrificing quality. My goal with Whimsy Clips is to provide the highest quality artwork.
You might be wondering
What's the big difference between MyCuteGraphics and Whimsy Clips?
It really all comes down to quality and resolution. All Whimsy Clips are 300dpi images and can be resized without loss of quality. While MyCuteGraphics are a much lower resolution because browsers can only display images up to a certain point. Also, with MyCuteGrapics being freely available online I don't put extra detail into the free clip art. Because, honestly, who knows where the free clip art will end up. With Whimsy Clips I can put in the extra effort and go the extra mile to provide you with the highest-quality professional clip art because they are not freely available on the Internet.
Teachers (and everyone for that matter )need and deserve
professional and affordable high-quality
clip art and that
is my number one goal with Whimsy Clips
. I truly take my time with each set, because above everything else, top-quality and originality are the most important, and that's what I want for you. I want your projects to shine and your students to be engaged and excited.
I sell (license) my Whimsy Clips artwork through my
Whimsyclips.com
shop and through
my TPT shop
. There are currently over 25 high-resolution freebies on both my main
Whimsy Clips
web store and
Whimsy Clips TPT
store. If you haven't tried Whimsy Clips I invite you to download one of the high-res freebies.
*
Whimsy Clips Web Site
*
Whimsy Clips on TPT
Thank you all so much for your support over the years! Sometimes it's hard to believe that this site has been online for 12 years! I'm so thankful for all of you and happy this site has helped so many people. You have truly been a blessing in my life.